Harii Bandhu - The BossaNova Cowboy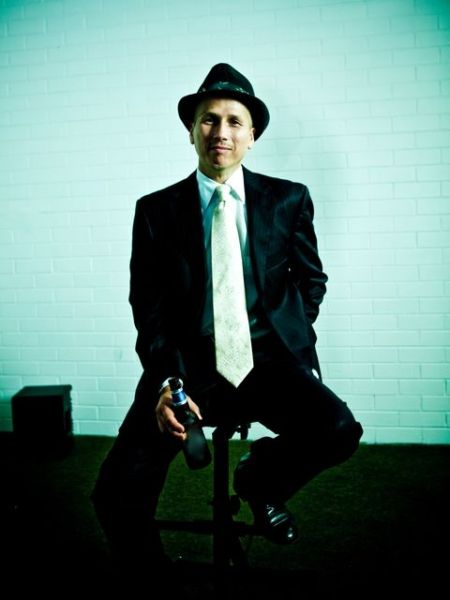 Hi! Thanks for dropping in. I used to be a 21st century travelling troubadour. I now reside near Noosa Heads on The Sunshine Coast, Queensland, Australia. I write songs about my experiences that relate directly to my heart and I am constantly, singing and playing my guitar. Sounds a bit cliche`, I know, but that is the nature of my life. I write, record, gig and have fun as well as organize an amazing Concert @ Home Event once a month @ The House With No Walls in Eumundi. It's a creatively surcharged, fulfilling life! Woo Hoo!!! I record in Canberra, Australia. I work closely with an Icelandic producer, Geir (Gunnarsson) Brillian. He ended up in Canberra because he met an Aussie girl in a bar in Iceland. He spotted her, casually sauntered up to her and said "Tequila?" The rest of course is history. I'm glad that our paths have crossed because this collaboration is a creatively fulfilling union of quite, relatively, different souls. We have a lot of fun. Currently I have two main bodies of work available: inner mystical sound and goddess 'They' represent my artistic and emotional self at different points on my journey and I have, and probably will always have, a somewhat eclectic musical taste that I identify with, to represent various states of my evolving being. But Hey!! Guess what!? It would seem that many people do. There's an ever burgeoning global willingness to combine flavours/styles in music. And that's a good thing. We are less inclined these days to identify ourselves with 'one' group, style or philosophy. Ultimately, I believe, it is diversity that sows the seeds of harmony. That is what 'inner mystical sound' is to me. And, to a greater extent, my latest album 'goddess'. The more diverse my work, the more inspired I feel. We should all 'feed' our own souls. My whole life has been directing me to walk this road of 'Diversity'.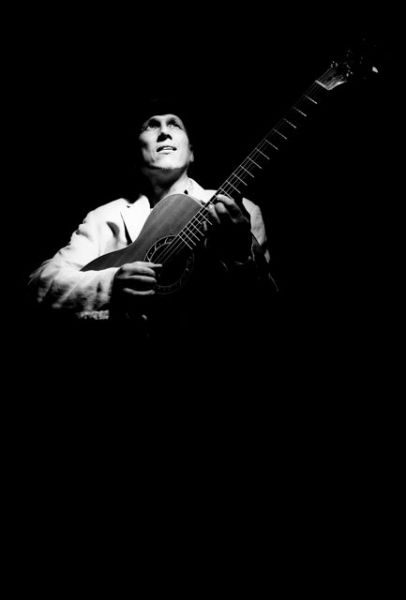 I spent my childhood in Malaysia where sound is everywhere. Indeed all of Asia is inundated with sound. I remember the call from the Mosques at 5am every morning. My family are not Muslim and I very rarely stepped inside a mosque but I found the sound beautiful. I heard it everyday as a child. The sound was as normal as a vaccum cleaner but reached areas in me that no vaccum cleaner ever could. As Malaysia is so diverse in its cultural 'Make-Up', the sounds, sights and smells of China and India permeated my everyday life as well. What was normal? It all was. It was all I ever knew. I have never understood some societies' intolerances to certain groups of people, where what seemed to be offensive, stemmed from the very essense of their identity, namely their culture. My childhood friends were Malays, Indians, Chinese, Americans, Australians and British. All had different religious and cultural influences. But we were just kids and all we wanted to do was play. So any differences that might have been seeds for conflict were minor ones. Music can do this for us. Influences come from here and there but at the end of the day all we want to do is 'play' or 'listen'. Diversity: accept it and others will accept you. How is it possible to embrace life without a sense of acceptance for all; appreciation for the variedgatedness that life in essence is? ``Vive le difference!!`` My father is an ethnic Chinese, Malaysian citizen, and my mother is an Australian citizen of German/Scottish descent. Thus the cultural melting pot that was the backdrop to my childhood played a big part in opening up my 'ears'. My world is primarily an aural one, it always has been; and as you know, the greater the sonic diversity, the richer I feel. Both my parents are extremely musical and possess fine voices as do all my siblings.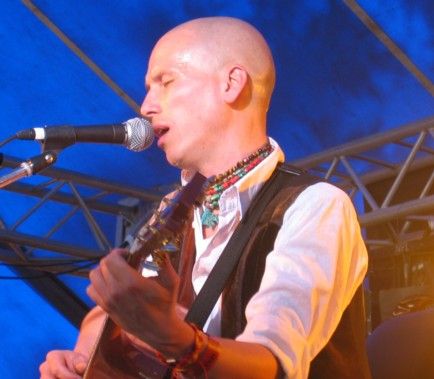 My extended family of cousins, (on my father's side) played a significant part in influencing me as well, in particular the 2 sons of my father's second sister, who are a fair bit older then me. Although Chinese, they both had a huge attraction to Jazz-Fusion, Latin Jazz, R&B and Soul. I thought they were the coolest of cool and both are amazing pianists. (The elder one, Chong Lim, is now a highly professional, extremely accomplished, very busily engaged musician/producer living in Melbourne, Australia. The younger one Khen Lim, is pursuing a career in Computer Software Solutions back in Malaysia.) They lived in a town called Ipoh and their father always had amazing hi fi sytems with a monstrously huge catalogue of music. Thus being exposed to all these following artists, as a child, moulded and shaped me into who I am today, and I profusely thank my cousins for their generosity in allowing this little brat (which I was back then) to tag along, hang out, hear them play, sing along with them, and introduce me to.....: Ella Fitzgerald, a song bird from heaven who made me soar. Joe Pass, who meant every note. Sarah Vaughan, who took me so deep. John Coltrane, who broke the square. America, who filled my head with harmony. Chick Corea, who blew my mind. Return To Forever, who captured my imagination. Herbie Hancock, who opened my ears. Bread, man I loved them. Charlie Byrd, who I saw live as a boy and was left breathless. Aretha Franklin, who left me listening like a gaping, stunned mullet. Stevie Wonder, who made me feel the joy of music. Steely Dan, who helped me want to do what I do, and do it. Donald Fagen, one half of Steely Dan, whose Nightfly album left me ecstatic. The sound........ Awesome!! Sonic perfection. As a kid I was wonderstruck. As an adult....... I still am. Carpenters, who saturated my musical soul and still had me singing. Michael Brecker, just so amazing, I could hardly believe my ears. He appears everywhere. He is like the mythical Hindu personality 'Narada Muni' who travels between dimensions on his musical instrument - the Vina, but Mr Michael Brecker travels between dimensions on his Tenor Sax where he passed me as a child and I grabbed, and tried to hang on to those disappearing trail of notes with all my might. Pat Metheny & Lyle Mayes, who filled me with melody of the heart and a sense of infinite potential in a universe of infinite possibility. Mark Murphy, who left me, and still leaves me, speechless. Michael Franks, who helped me find my voice. Kenny Rankin, who inspired me with how beautiful a voice can be. Michael McDonald, who filled me with the joy of soul and breathless anticipation of what his voice would do next. Quincy Jones, The Master The Guru The Dude. Joni Mitchell, who made me thank the universe that I have heard someone truly unique and achingly beautiful. Nina Simone, who made me wanna sing. Rodriguez, who showed me the flip side and made me want to write. Jose Feliciano, who made me want to perform. Astrud Gilberto, who showed me the subtlty of voice soaked in divine, feminine grace. James Taylor, who kept me sleepless through many nights with my headphones on. Carole King, whose music is irresistable and who started me writing. Carly Simon, whose songs had such a profound influence on a child's mind. "I remember when we took such cares to step never on the cracks, no only on the squares or else we'd be abducted by the bears." - excerpt from "It Was So Easy - Carly Simon/Jacob Brackman" off the amazing "No Secrets" album, recorded in London. Carly Simon had me in the palm of her hand and stroked my soul. Joe Sample, who showed me the meaning of groove. Randy Crawford, who melted me and made me tremble with delight. Phoebe Snow, who utterly filled me with such ecstatic joy. I don't think I've ever felt so amazingly happy to hear a voice as when I heard Phobe Snow the very first time. Bobby McFerrin, who showed me an infinite pallette with infinite colours and left me standing infinitely inspired. Antonio Carlos Jobim, who showed me the presence of original genius in melodic subtlty and unpredictable, richly textured, harmonic beauty, with oh so much heart and soul. 'Tom' Jobim is an icon of musical divinity. Al Jarreau, who made me smile with his immense inventiveness of voice. John McLaughlin, who didn't just break the square, he blew it into oblivion. Rickie Lee Jones, who made my heart ache and showed me the beauty of angst, truly inspirational. Boz Scaggs, whose "Silk Degrees" album had me swimming in an ocean of ecstatic sonic nectar. Steve Winwood, just a sublime singer/songwriter. His "While You See a Chance" from "Arc of a Diver" affected me so deeply. They all became part of my subliminal sonic spectrum and although I have not met any of them I hold them all dear, as I would old friends. All these artists had me swaying with my eyes closed as a child. They turned me on to music in a way that demonstrated a medium for my own expression; just because I was so thrilled by what they did.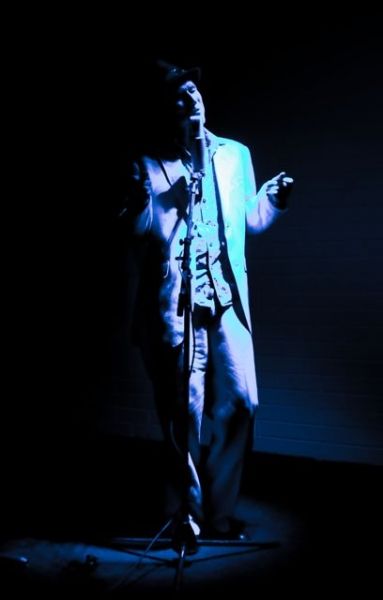 My parents had a huge Classical collection which no doubt saturated some part of my musical psyche as well. There were many sing alongs around the piano, whenever all the extended family got together. Being a close family, at the time, this happened regularly every year. My teenage years were spent in a boarding school in 'Geelong', Victoria, Australia. This is when I began my craft as a songwriter. It is when my passion for 'Sonic Art' grew as I was lucky to have some fine mentors in literature and music to feed the fire of enthusiasm. The school had pianos everywhere which I enthusiastically took advantage of. I even had my own personal key to the main auditorium where I would disappear for hours on end, immersed in my own world of developing sound. My academic record naturally suffered from such a concentration of energies, but I don't think I ever really cared. I was only ever able to apply myself to what I felt passionate about. There seemed no point otherwise. I don't wish to belittle the value of education within an institution I merely wish to point out that there would be many individuals that don't benefit from being in an educational system per se. Their learning comes from key individuals along their path that shed the torch light of 'relevant' knowledge or facilitate a process, within which one accesses one's own power, to discover universal truths, that illuminates one's sense of self. I lived for 3 years as a type of 'apprentice monk' within an eastern religous institution. The first attraction that I had with this way of life was the daily singing. My time spent as a monk travelling between Australia and India gave me experiences that have soaked my aural canvas. In India, once I visited a temple in the most remote of locations to find 3 old men singing their traditional 'Bhajans'. The sound of their voices made me feel like someone was grabbing my heart and wringing it dry. The experience moved me to tears. I know nothing of these 3 old men, but that is of no consequence. Their conscious place in the universe was perfect. They were in the moment and the sound that emanated from their bodies was the sound of just that: an indefinable eternal moment that just is; perfection of spirit tuned into the omnipresent universal link. That is what music is to me. That is what I seek on my journey; to be in the moment. I want to be able to live in the ``NOW``!! I no longer officially belong to any religious group. I wave no flags to espouse any one philosophy. Just be yourself. Take time to know yourself and love yourself. This will open up any number of 'self - relevant' paths to choose from. It has been 3 years since I did any serious touring around this magnificent country and now the calling of the road beckons once again. Stay tuned for updates on Harii and his journeys in 2011. So look around...... Have a listen to some of my stuff and send me some feedback if you would like. -
info@hariibandhu.com
Peace & Love Harii Bandhu
<a name="Geir Gunnarsson Brillian">Geir Gunnarsson Brillian</a> - Midwife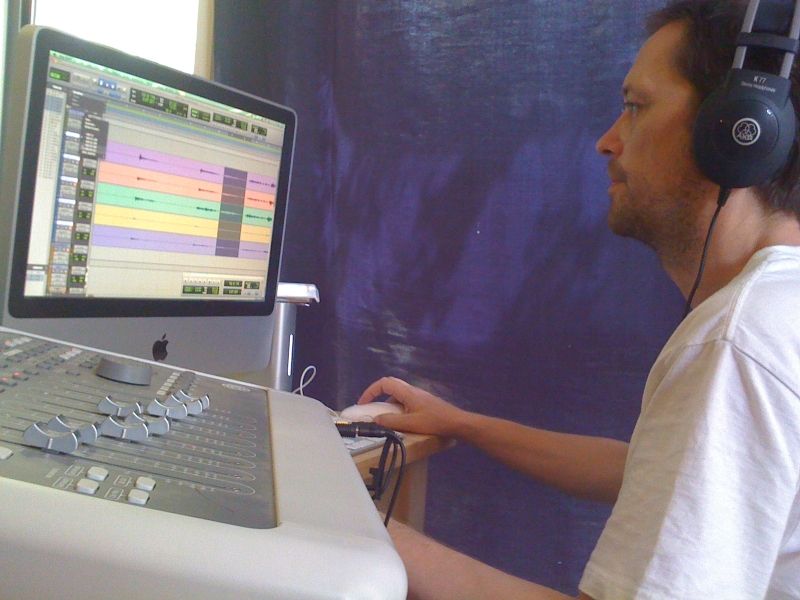 Hi! I am Harii's musical midwife. (Or Producer/Arranger, call it what you like…). I am writing this to explain the How, Where, When and Why's of my relationship with Harii and his music, and how we have come to giving birth to the Goddess. I guess the point of conception would be as good a place to start as any… One fateful day just before Christmas 2001, a good friend of mine, Matt Aitchison, for whom I have produced a few albums(OKA, Kohllapse, Cradle>Grave), asked me to join him for dinner with some friends. Well, I went along, and a good time was had by all. There were a few muso's I had worked with before, as well as some new faces. Somewhere along the way I get introduced to this guy: "Hey, meet Harii…" After a brief chat he mentions that he happens to play guitar and sing. Me, trying to be polite, (and I'm always interested in meeting new musicians) I tell him: "Hey, drop 'round one day and show me some of your stuff."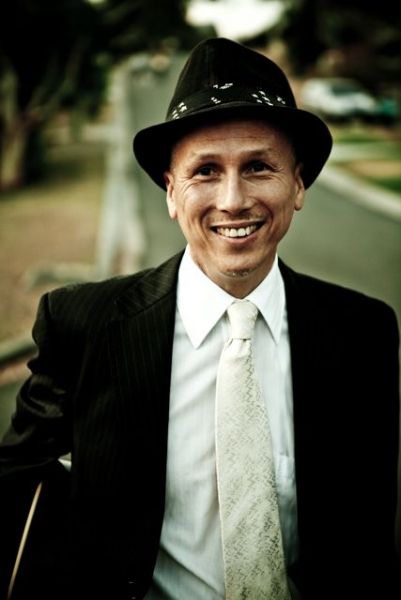 Needless to say, one fine Monday morning there's a knock on the door, which I open, and there stands this skinny bald guy with a big grin on his face, clutching a beaten up guitar. At first I didn't recognise him, because the last time I had seen him he had hair…I invite him in, we have a chitchat, then we head to the back yard with his guitar. I was oblivious to what was about to happen. Talk about a life changing experience! As he sat down I asked him to play something recent he had written. (HINT: It is always more useful to know where an artist is at instead of where they used to be…) That was the first time I heard "Sand". The narrative of that song told me more than a million conversations. It demonstrated to me exactly what he was (and still is) about, what 's happening to him, and his outlook on life. Have a listen for yourself, and you will understand what I'm talking about. I was floored, if not stunned. But yet the cynical part of me was thinking, All right, so he's written one good song, let's see what else he's got. He followed up with "Soul of my Sound", and then "Stay". I sat there counting my blessings. Every producer's dream is to come across a great song, marry it with an even greater singer, something juicy and worthwhile to work on… There was only one thing I could say;" Get into the studio right now!!!" So, without further a due we laid down the foundation, not only for the first version of "Sand", but also for our future. The thing that stuck out most for me that day, was that after I created guide drums for recording his guitars to, we did 2 takes of guide vocals. Which made my hairs stand up at the end of my neck. When he finished the vocals, and I will never forget this; he walked up to me, gave me this big beautiful hug and uttered with tears in his eyes" thank you so much, this felt so good". (HINT: some of those "guide" vocals ended up on the final version of Sand on the Goddess album) And needless to say, since that day, it's been going on and on and on.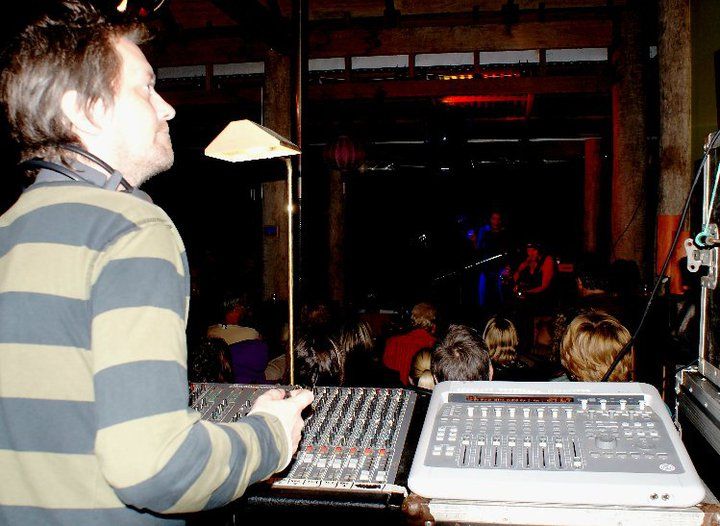 We have done 3 albums together thus far, along with some unfinished (read unreleased) versions of some of the songs, and in that time we have both grown I think in incredible ways. He as a singer/songwriter/live performer, and I as an arranger/producer/engineer. Ours is a relationship of give and take, not only when it comes to music, but also when it comes to that big mystery we call life. Fast forward to when we began work on "Goddess", Harii's new album. When we started talking about that album, I already knew almost all of the songs inside out, and we decided on making it sound and feel like a small combo band together in the studio. I.E. not that complicated. Little did we know…. It was almost like every song had a life of it's own, and wanted to grow up, and grow bigger! When it came to do the backing vocals, that's when the penny dropped for us, I think. When we started using 50 tracks of Harii's vocal to make up a choir. Or three drum kits with 24 tracks of guitar… But, you see; it's not in the numbers of tracks we used or any production trickery, and definitely not in any of the equipment used. It's possibly in the measures we took to deliver this beautiful album into this world, and the good times we had creating it, the heartaches, the doubts, the look in our eyes when we say to each other:" are you thinking what I'm thinking?" which happened on countless occasions. (And yes, we were always thinking the same thing, ESP maybe?). Or how the songs seem to speak to you on a certain day, and how we reacted to it to help it on its way. (Sorry, didn't mean to make this rhyme).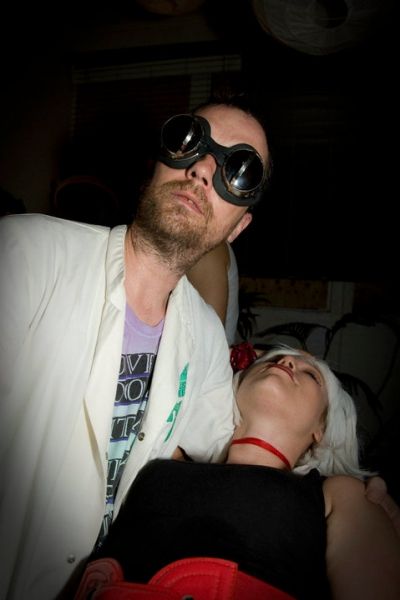 The making of this album has been the most exhilarating journey I have ever taken on. Demanding, but yet giving at the same time. Many sacrifices were made, yet I feel we got back hundredfold what we put in. I hope you enjoy listening to it as much as we had making it. And on a final note I would like to acknowledge the incredible contributions of all the musicians that made an appearance on this album, whom without, this album would not have been possible at all. Thanks everyone. Geir geirbrillian@gmail.com